6 Airbags to help protect you and your passengers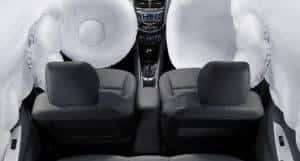 Although airbags are a feature you hope to never see, it's comforting knowing that all six of them are there. The Accent is equipped with front, front side-impact and side-curtain airbags to help protect you and your passengers if the unavoidable occurs.
A Traction Control System for unexpected moments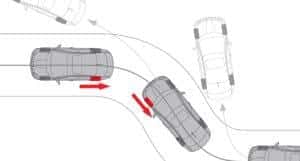 Designed to help prevent loss of traction, the Traction Control System detects wheel slip and applies the brakes as needed, then transfers power to the wheels that are stable. It's the type of control you can expect from the Accent.
Drive safer with Vehicle Stability Management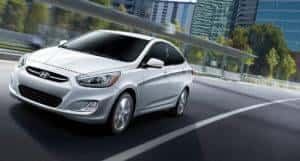 The Vehicle Stability Management (VSM) system comprises of a network of safety features for the 2017 Accent. VSM monitors coordinate advanced safety systems like Electronic Stability Control and Traction Control System to make sure that they are all working in sync, maximizing their effectiveness.
Stay in control with Electronic Stability Control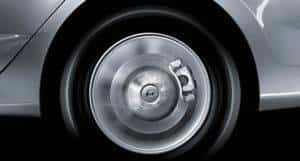 When Electronic Stability Control senses a skid is imminent, it responds immediately. It does this by applying the appropriate amount of braking to individual wheels and adjusting throttle input. This helps keep you on your intended path.
Active Front Head Restraint to help keep you safe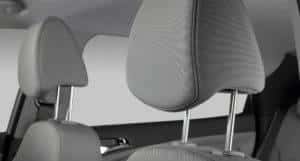 Standard on the 2017 Accent are front active head restraints. In the event of a rear-end collision, the restraints move forward before your head moves back, providing added protection against whiplash. Also, adjustable head restraints and 3-point seatbelts are standard for each seating position.
Minimize emergency stopping distance with Brake Assist
Brake Assist helps detect emergency braking situations and ensures the maximum braking force is immediately applied to minimize stopping distances.