Lease ending soon? Here are your options…
Confessions of a Top Gun: Tips & Tricks to Help You Purchase Your Next Vehicle…
Vol. 3: End of Lease Options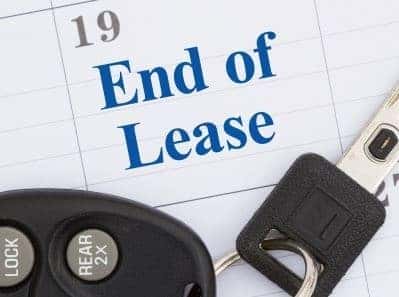 Attention Focus Hyundai customers with leases almost up!
You may be surprised to learn that you more options than just simply handing back the keys.
Here is a list of options available to you:
Getting out of your lease early & wanting to finance or lease another vehicle with us:
Getting out of your lease, say 4 or 5 months early is very much an option! Especially if you're close to going over your kilometre allowance or you're excited to get into that new vehicle you've been researching.
Hyundai Canada has a great program called Pull Ahead that allows customers to get out of their lease early, with no penalty, and they can even pay some of your remaining payments! If this sounds like something you'd be interested in, simply contact a Sales Representative at Focus Hyundai and they will take you through the process.
You will be contacted by a third-party company called AutoVin. They will arrange an inspection of your vehicle. Once complete, you will get an email explaining if you are responsible for any repairs the vehicle may need. For example, a cracked windshield, a large scratch or a cracked bumper. If this inspection has you worried, put that to rest because we are here to help. Instead of paying out that large repair bill, consider refinancing it with your next lease/finance. Or, if Focus is buying your car to sell on our used lot, you may be able to avoid the repair costs altogether! Again, I recommend reaching out to one of our Sales Representatives so they can give you some options.
Buying out your vehicle:
If you absolutely love your vehicle and don't want to let it go, you have the option to buy it. You'll be required to get the vehicle safetied, and pay the remaining balance of the lease (determined when you originally leased the vehicle), plus applicable taxes. No vehicle inspection is required.
Returning your vehicle outright:
It's a tough economy at the moment so if you're looking to get away from car payments for a while, we totally understand. If this is the case, there are two options available to you:
1: Focus Hyundai buys your vehicle. If your vehicle has low kilometers and is in great shape, we may want to buy it! If so, no inspection is required and we will take care of all the paperwork for you. Just book an appointment and we'll take it from there.
2: Return your vehicle to Hyundai Canada. An AutoVin inspection is required and you are responsible for any repair costs. The vehicle gets returned to Focus and then picked up by AutoVin.
Leasing may seem complicated but it gives customers a ton of flexibility when it comes time to getting into their next vehicle.
Stay safe out there and thanks for reading!
Written by: Jesse Pelletier | Sales Team Leader @ Focus Hyundai | Hyundai 'TOP GUN' 2018, 2019