New vs. Used….Which one should I buy?
Confessions of a Top Gun: Tips & Tricks to Help You Purchase Your Next Vehicle…
Vol. 2: New vs. Used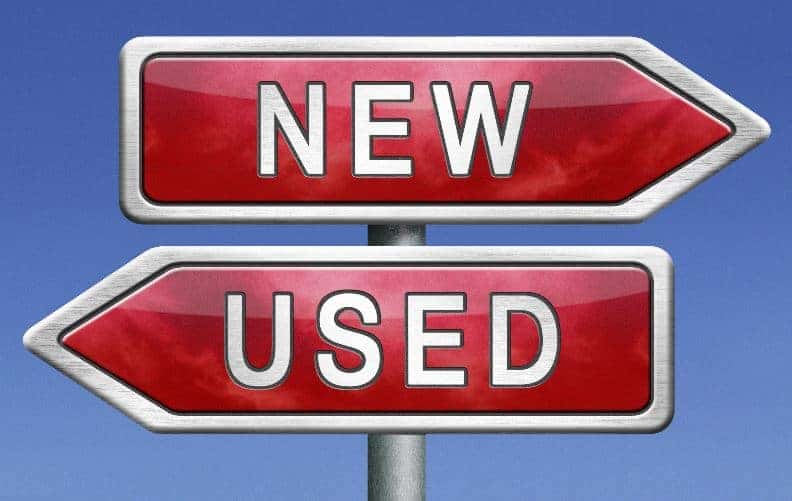 "Never buy new."
"New cars depreciate as soon as you drive them off the lot, why would you buy new?"
"I always buy pre-owned, it saves me so much money."
These are just some of the comments I hear from friends, family and customers. There are clear pros and cons when it comes to buying a new or pre-owned vehicle. Let's take a look…
New Vehicle Pros:
Care free ownership (covered under a full new 5 year/100,000 full comprehensive warranty)
No previous owner
Guaranteed Accident free vehicle
Lower Finance Rate (see Blog 1.1)
Ability to Lease Vehicle
Latest Technology
New Vehicle Cons:
More expensive than a pre-owned vehicle
Higher cost of depreciation
Pre-Owned Vehicle Pros:
Reduced Price compared to New
Less Depreciation
Pre-Owned Vehicle Cons:
Higher risk of repairs due to aging
Possibility of previous accidents
Possibility of previous abuse
Higher Finance Rate
No ability to lease vehicle
Outdated technology (most of the time)
Let's cover a couple of these further…
While it is true that new cars depreciate as soon as you drive them off the lot, people forget that pre-owned cars also depreciate, albeit not as much.
Besides that, there is a key factor that people don't always account for when comparing new vs. used: interest rates. A going rate to buy pre-owned right now is anywhere between 2.00-10.00%, depending on your credit, the year of the vehicle you're considering and some other factors. Generally speaking, the older the vehicle, the higher the interest rate. And if the vehicle is older than 2011-12, very few major lenders will let you finance it.
Looking at the pros vs cons, unless you're under a very strict budget, I usually recommend to my clients to at least consider looking at new. And no, this isn't some ploy to make more money.
An example: we have a 2018 Tucson Premium AWD for sale for $20,998 plus taxes. It has 65,000kms. With $0 down, financing over 72 months at a conservative 5.99% interest rate – your payment would be approx $180 bi-weekly.
Considering our vehicles come with a 5-year comprehensive warranty (exclusive to Kia and Hyundai), this would leave you with 3 more years of coverage (or 35,000kms) and 3 years of no warranty coverage during your loan period.
An equivalent brand new 2020 Tucson Preferred AWD (with a few more features) would be approx. $213 bi-weekly over 84 months – just 12 months longer than the used vehicle.
In this scenario, you only have 2 years of paying for your vehicle while not being covered, as opposed to 3 on the pre-owned Tucson (which has also already had 2 years of its 'prime' life already used). Yes, the payment is higher and sometimes hard to stomach, but if it needs repairs in the future, that would have to get paid out of pocket, which could be sustainably more than the increase you see in your monthly payment.
Although every buying experience is unique to the client, I think most would agree that going new is sometimes the better option and should be discussed. That is, if it's in your budget. If not, we always carry a quality used vehicle that will suit your lifestyle.
See you next week!
Written by: Jesse Pelletier | Sales Team Leader @ Focus Hyundai | Hyundai 'TOP GUN' 2018, 2019